In The Shadow of My Ancestors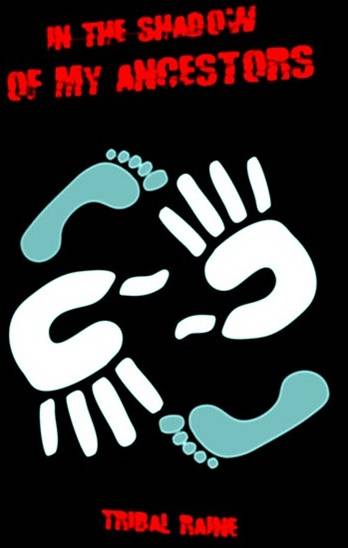 $ 15 USD
We all walk in the shadows of those who came before and we must all carry a torch for those who will come after... but somewhere in between, we must endeavor to make our own paths without repeating the mistakes of our ancestors." - Tribal Raine
Diaspora's Children- White Cover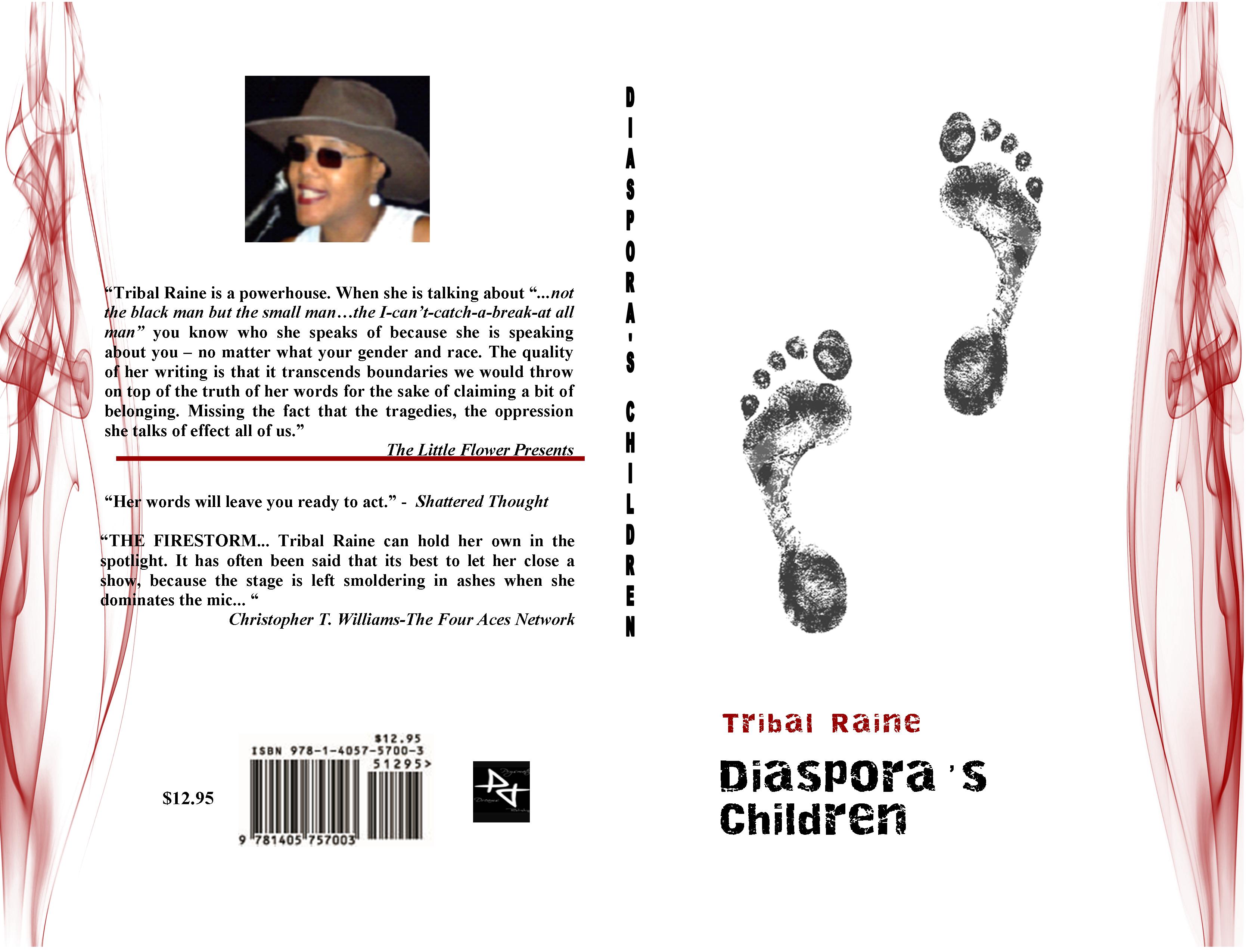 $ 20.00 USD
8.5 x 11 Book with large print
Slippery When Whet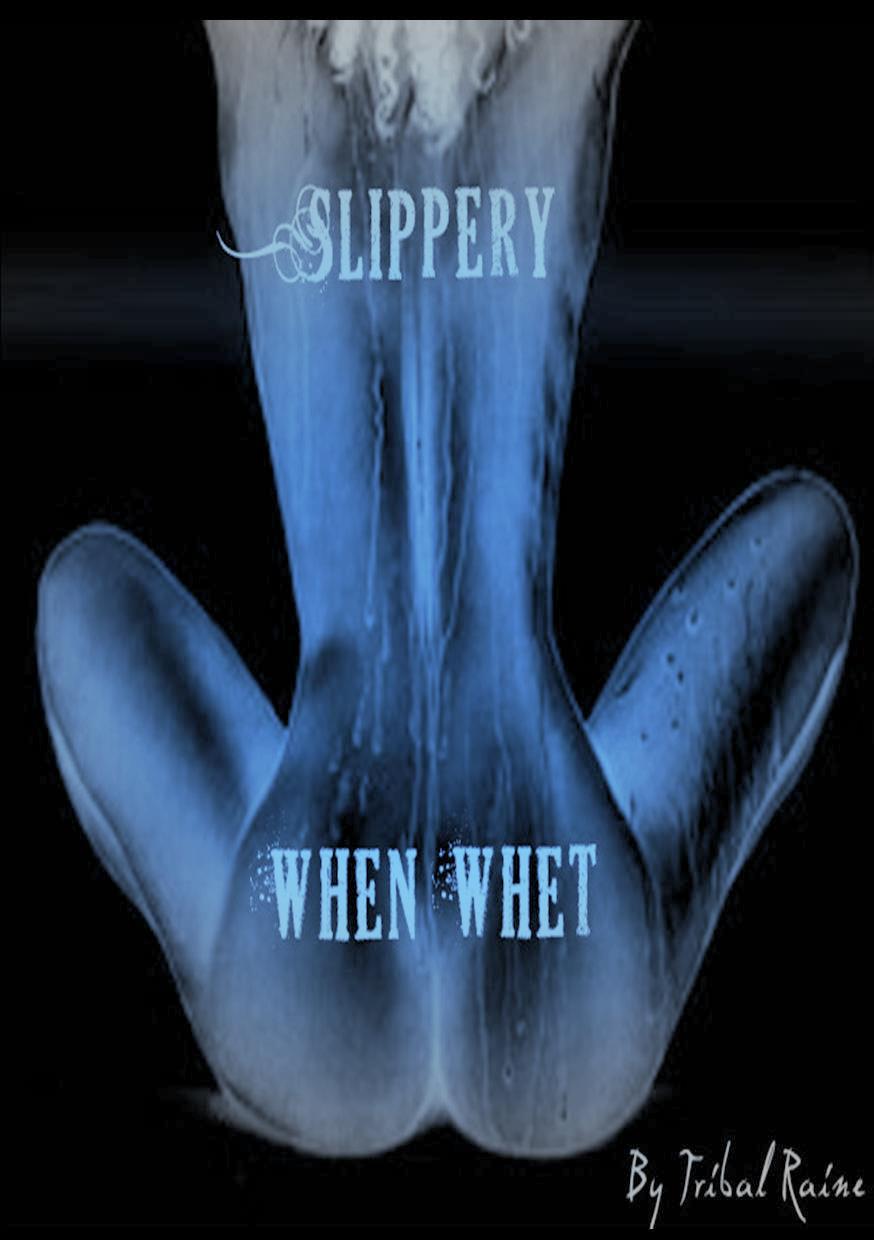 $ 10.00 USD
Portraits of My People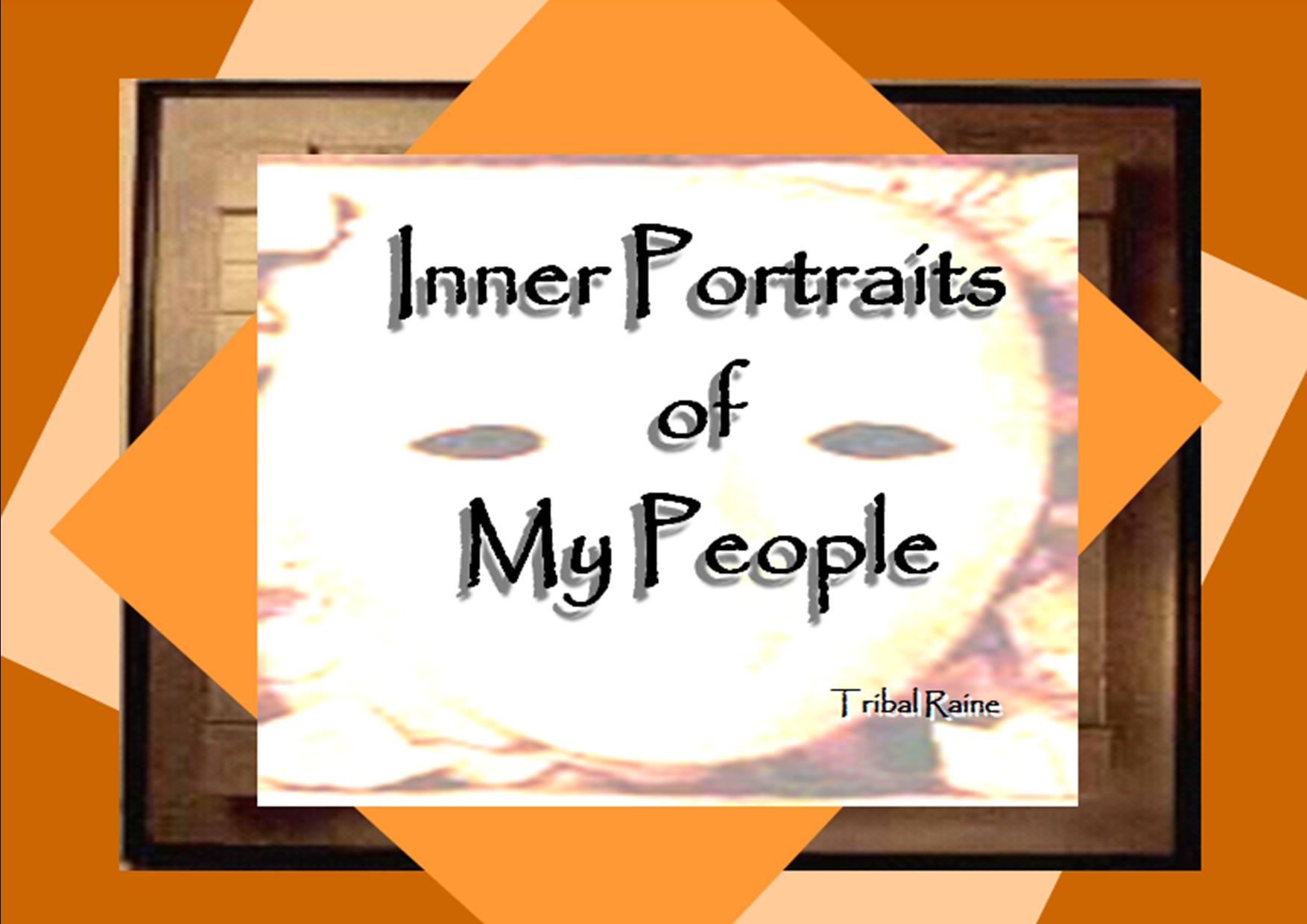 $ 13.00 USD
"

Inner Portraits of My People

" embraces the journeys of people who have only just begun to tell their stories... The messages within these poems reveal the heart and soul of our people… laid open and bared for society's scrutiny.
Shades of Blackness...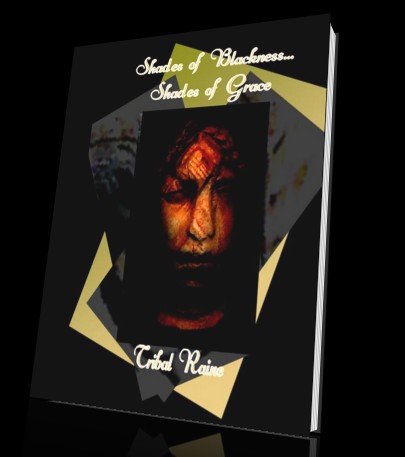 $ 10.00 USD
Maximum Impact
End Game!!

Ft. Max Parthas & Tribal Raine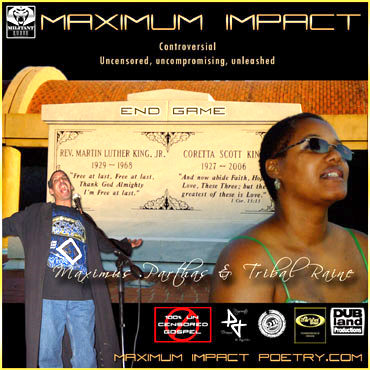 $ 13.00 USD
The Love Slave Chronicles: Slippery When Whet II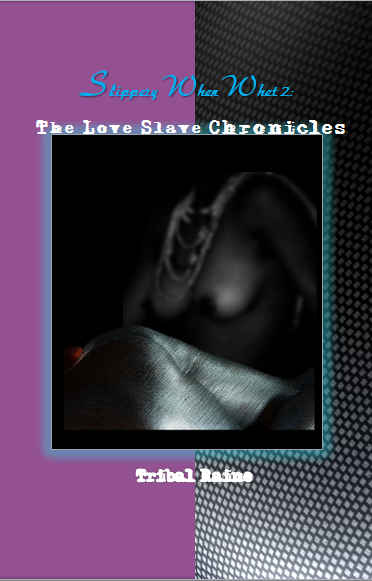 $ 15 USD
Diaspora's Children
$ 15.00 USD
A verbal (Poetic) history of the trials, triumphs, and tribulations of peoples of ethnic descent.